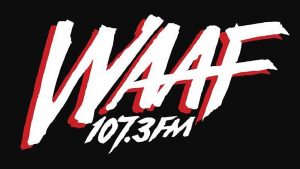 Last February, I opened up my newsfeed and saw the announcement.  The famed Massachusetts Rock and Roll station, WAAF, was becoming a satellite feed for a Christian pop music station, K-Love.  Many people around here, including a ton of my friends, loved the rock n roll giant.  In truth, I cut my teeth on hard rock music in the early 2000's listening to 107.3.  For the majority of my childhood, I listened to Christian kids music, never being permitted to listen to anything with drums.  Patch the Pirate and the music machine strum through my speakers growing up.
Then as a teenager, when most of my friends were busy listening to Guns n Roses, Poison, or Bon Jovi, I began sneaking Michael W Smith and Harry Connick Jr.  (That wasn't a typo), hiding the tape cassettes under my pillow so my parents didn't find out.  Eventually I morphed into DC Talk and Third Day like every good Christian college student did in the early 90's.
By the time I graduated from college and moved to New England in the late 90's, I also graduated on from Christian music in general.  DC Talk moved on, so why shouldn't I?  During a particular part of my life in 2001, I remember turning on AAF randomly and hearing Linkin Park's Crawling for the first time.  I couldn't believe how good it was, and it didn't curse!  And though it wasn't about God and was a bit pessimistic, I didn't believe it had questionable content.  For a while I was hooked.  Chevelle, Incubus, Alter Bridge, and Audioslave were only a few of the bands I listened to during that time, and AAF continued to introduce me to even more.
Over time, as I moved out of my 20's and well into my 30's, I tuned out of the rock station and into pop or alternative or folk or rap or country or whatever people were putting out in general.  I'm no music snob, so I enjoyed each kind that came into my headphones.  Also, the way music was delivered to me changed.  Pandora changed the game, then Spotify and Itunes took over from there.  WAAF was like a fleeting thought in my mind.
Then I heard the news.  AAF was becoming K-love.  I don't care if you judge me for being disappointed when the news traveled from my newsfeed and into my eyes.  Well, my first thought was, "That's hilarious".  Then I was disappointed.  I knew several of my rock and roll friends in the area, including those who were involved with AAF in the early days, were disappointed.  I understood.  Something that is a part of your history, when it changes, tends to disappoint.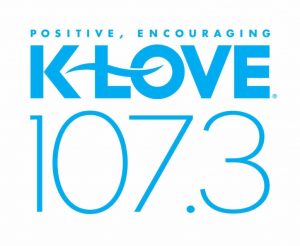 I started listening to K love in my car and doing the dishes, and then the pandemic happened.  During some of the most tumultuous times in history, I was regularly encouraging myself with K love, pop Christian music.  Over time, something else happened.  My kids started singing the songs like I used to sing "Wiggle worm" by Patch the Pirate or "the B-I-B-L-E, yes that's the book for me".  They knew the songs better than me!
This morning my older kids were getting ready for school, and Zander sat on the floor in front of me playing with a blanket.  He asked me to come down to the floor with him, and so I slowly crawled on to my knees and on to the floor.  He grabbed my face and said "Snuggle" like he was tired and wanted to sleep in his blanket on my lap.  So he did.  He wrapped himself in his blanket, climbed onto my lap, and started whimpering.  "Out of my hands…Take this out of my hands… Take this out of my hands.  It's out of my hands."  He sang along to Jeremy Camp.
I held him tight and told him, "Your daddy loves you, Zander.  And that's what that song is about.  There are things as a child that you can't do, and you feel frustrated, and you need help with.  I'm here for you to help you and to help you get through it.  But I need help too sometimes.  And you and I have a heavenly Father that we can give our stuff too.  We can say, "Here God, take this, because I can't do it on my own. You'll always be my baby Zander, but you and I will always be God's children."
I don't know if four year old Zander got the message, but I hope you will.