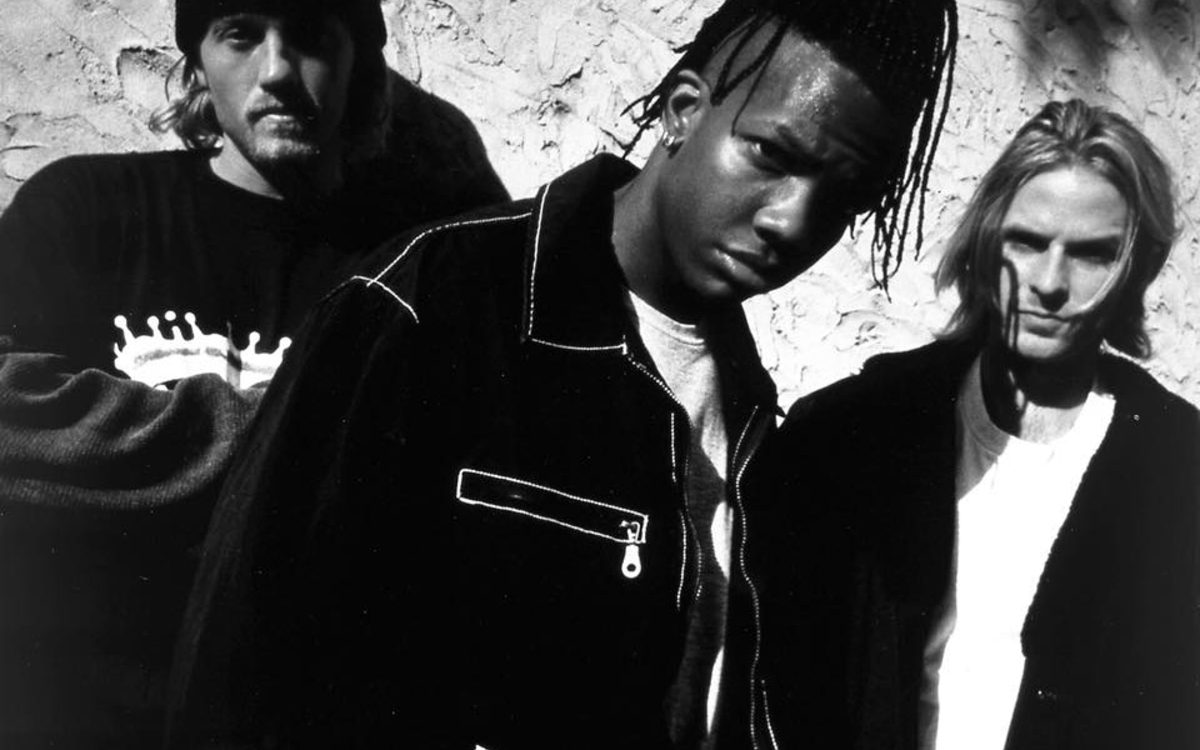 Back in 2001, one of my favorite Christian bands of the early 90's made a comeback album (I didn't actually hear it till years later).  The name of the band was PFR ('Pray for Rain' on their first album) and I went to the Christian bookstore (I'm sure it was one of the last times I did that) just as I would have driven to the Captain's Quarters back in 1992, and bought the album.  Listening to it, I tried to love it.  I tried to get into it, even telling my wife that she had to check it out.  But alas, the excitement stirred mostly in the part of my brain that stores memories, because the music just wasn't that good.
A few years ago, DC Talk posted an old logo, curiously by itself, on their Facebook page.  Fans immediately took to social media to talk about it and wonder if the thing they had waited for since the very early 2000's had come true.  After a few days however, we all learned that there would be no tour, but for those of us who wanted to go on a cruise with the Talk and their other bands, we could pay the money and see them perform some songs.
Uh, no thanks.
Then last week a friend of mine sent me an article from Christianpost.com saying that Michael Tait had announced an upcoming tour with the band.  My friend sent it to me and another friend of ours from high school, and he just responded to us with the words, "Whatever".
To understand my friends response, and my own unwillingness to get excited about the new tour, let's journey back through the annals of Christian music history in the last two decades and see why the news produced a lackluster response from us and no doubt from the rest of the Christian world.
When DC Talk finished back in 2000 or 2001, two things were true.  First of all, they were easily the most popular Christian band of all time.  Their last album wasn't quite as outstanding as their 1995 hit Jesus Freak, but it was a solid album with ear pleasing pop tunes and slightly different influences shown within the album.  When Jesus Freak came out in 1995, it is safe to say that the Christian world had been  overtaken with some of the greatest music it had ever produced up to that point.  DC Talk created an album for us to hold on to as "the best" Christian album most of us ever heard.  Rock, alternative, rap and soul combined, I listened to it over and over and over, just being wowed with its content.  Every play-through on my CD player created a concert like experience in my living room in Tucson, AZ.
The second thing that was true when DC Talk retired was the Christian music world was changing.  Recording labels started to choose safe bets in regards to their music and "safe bets" meant worship music, including Hillsong United and Sonicflood, controlling the airwaves. Newer innovative bands like Switchfoot made a case for excellent "redeeming" music on a popular stage, choosing to avoid the Christian subculture of CCM and over time, the innovation that DC Talk, the Newsboys, and a handful of other bands ushered in crept away while the pop worship tunes of Chris Tomlin and such dominated the new Christian music industry, which had become a shell of its 90's domination.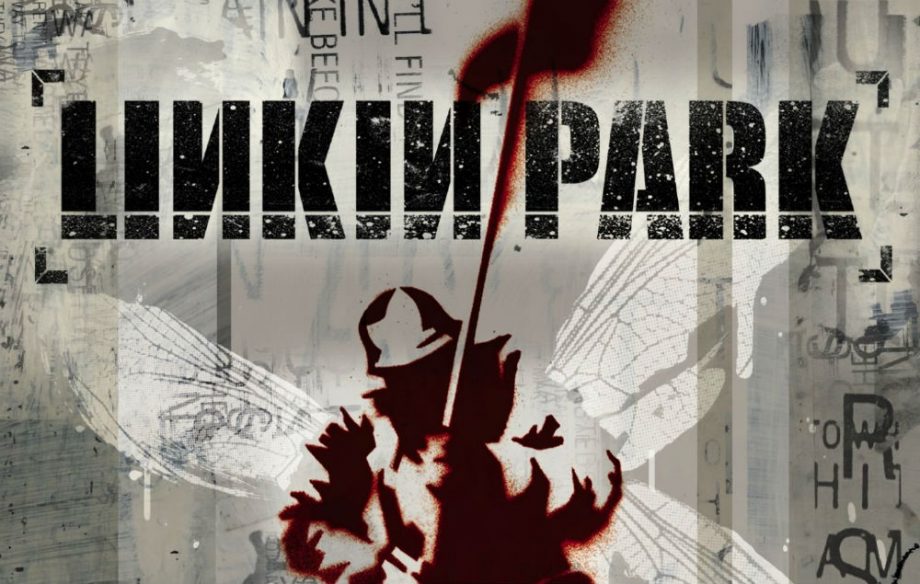 Honestly, in the first decade of the 2000s a lot of secular pop and alternative music created a safe experience for impressionable minds too.  I remember listening to Linkin Park's first album, Hybrid Theory.  Angry, raw, and pleasing to the ear, it challenged my conservative notion that rock music had to focus on sex or vulgarity.  Chevelle, Switchfoot, Lifehouse, and Creed were all examples of rock music influenced by Christian themes (and in many cases Christians) I could listen to on any radio station and not just ones that sounded like formulaic doctor's office CD's.
In the last decade of course, creative musical geniuses could make names for themselves (Christian or not) by using the tools of the internet and we no longer have to purchase entire albums, but can choose only the songs we want, making creativity both harder and easier for those wanting to build a bridge between their faith and the music they love.  Gungor and John Mark MacmIllan expressed their talents of creating amazing Christian music starting with the internet.
So here we are, just a year and a half shy of waltzing into the 3rd decade of the 21st century, and DC Talk invites us to join them again, and we respond rightly with "Whatever".  I don't want to tell the greatest Christian band how to do their job, but they're going to have to play this the right way, and of course I do have some suggestions.  Here they are.
Let Toby write the music.
Throughout the years, from the opening trumpets of their first song "Heavenbound" to their solo projects, we've come to understand the writing genius behind DC Talk was Toby Mac.  Hear me out, he wasn't the most talented vocally, (That was Michael Tait, IMO)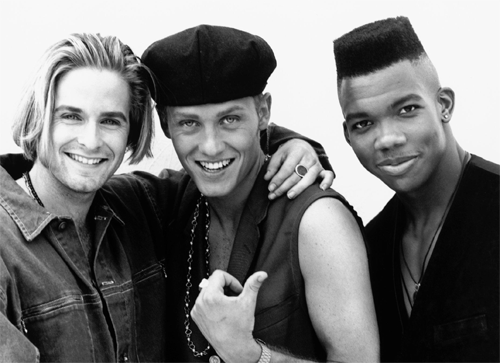 but the songs he wrote before and after the Talk made them who they became and made him one of the most popular Christian solo acts in the last two decades too.  We now know who wrote the best songs and who the genius marketer behind the Jesus Freak Phenomena was, and we also know that he needs to lead the charge on this.
Find your voice and stick with it.
One of the hard things about aging is you know you're getting older, but it doesn't feel like it.  Toby, Mike, and Kevin will never make original culture changing hits again.  At least not in the 18-34 demographic.  But they could transform the way Christians in their 30's, 40's and above think about God, culture, politics, and other things that people our age must think through.  Each of them have spoken out to culture in matters such as racism and the cross, and they could and should continue to influence people with their music.  Just don't try to be who you're not.  I remember the last time I attended Inside Out Soul Festival in New Hampshire and seeing one of my fave bands, Petra, walk out of their van and into the venue.  John Schlitt the lead singer, donned his trademark outfit from the early 90's – Tight black leather pants and a loose fitting white shirt.  Unfortunately it was the middle 2000's and the outfit didn't look so good on a 60 year old.
Help us understand once again what it is to be a "Jesus Freak".
Toby once said in an interview, "We're not going to cross over, unless we can take the cross over."  Their music was edgy, hard driving, and in pace with much of the alternative scene in the middle 90's, yet they rarely sacrificed the meaning behind their lyrics.  In a world where universalism runs rampant in the walls of the church, it wouldn't be a stretch for them to "speak some serious life" into a group of people having a hard time trying to find their identity in a changing world that has little interest in a Messiah or his bride.
So Toby, Mike, and Kevin, you may never read this, but I beg of you, please don't screw this up.  So help us understand what we have become.  You have our ears and you'll have our money (or at last our streaming revenue), so when the time comes for you to speak/sing an "un-socially acceptable" message about the Nu things God is still doing, know that the stakes are high.  You could bring life to a dying genre, and truthfully, we would like it, love it, and even need it.  A new innovative proclamation with equally great music that stirs the apathetic church to rally around a message for those of us who are into Jesus isn't too much to ask, is it?
Time is ticking away guys so say (or sing) the words.
Word.  To the Father.
What about you?  Will you listen to any new DC Talk music once it releases?