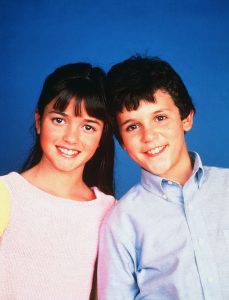 When I was in middle school, I could not go anywhere without someone telling me I looked like "that kid on the Wonder Years".  Ya know, the show in the late 80's and early 90's about the family in the turbulent 1960's and 70's and specifically through the eyes of young Kevin Arnold (Played by Fred Savage).  It's a coming of age series that shows Kevin go through his first love, become increasingly less innocent, and always has his best friend Paul at his side.
I liked the show, but the constant connection between him and I got old quick.  Especially since it was so spot on.  Unfortunately as time has gone on, the resemblance is much more difficult to see since his genes included hair, and mine did not.
Danica McKellar, who played Winnie, Kevin's first love, has acted over the years in various roles, but nothing quite as high profile as her role as Kevin's middle school crush.  She did however, graduate summa cum laude from UCLA in 1998 with a BS in Mathematics, followed by writing two bestselling books on the same topic called "Kiss my Math" (2007) and "Math doesn't Suck" (2008).  In recent years, she has starred in several Hallmark Christmas Movies.
Recently, Mrs. McKellar posted on Instagram a video and statement about some other recent activity in her life.
McKellar said: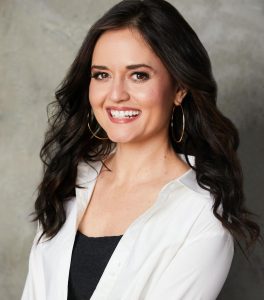 "Hey everyone!  I went live today to share the journey I've recently embarked on…🙏. I'm not here to preach, but I have so much love in my heart I just had to share what I'm experiencing, and to share a little why its taken me up to this point to begin this journey. ❤️
In my life, starting in childhood, I had been made aware of all the hypocrisy in the various religions of Christianity, it being used for evil, power & control throughout history, and that had definitely biased me.  But that's just people, that doesn't represent God's actual love for us.  And I can tell you I'm experiencing a relationship with God and Jesus that I've never had before, and it feel miraculous.  And it all started one evening when I was struggling with the idea of forgiveness and DM'd my good friend @Candacecbure about a passage from the Bible she had read on her instastories, and then she sent me a Bible and invited me to church…😊. I am wishing all of you the love and freedom I feel in my heart on this journey and a beautiful Sunday!!❤️🙏❤️"
I felt like sharing this story on the Holman Report in the midst of my series on Deconstruction because in the midst of all the conversation we as Christians have, there is good happening in the world.  I believe God changes hearts and lives, and is making all things new.
What do you think about Mrs McKellar's testimony?