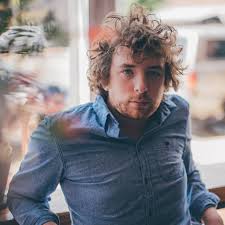 On the Holman Report, we've highlighted the story of the Undeserving and Clay Kirchenbauer and what a story it was.  Now, Clay, going under the name of Forrest Clay, is releasing a new EP called "Recover" that I think you and the world should hear.
But first, Clay is looking for his fans to help fund the album.  I've heard the album and it is raw and real, at times disturbing and absolutely wonderful.  I didn't agree with all of it, but I loved it all.  I'd like to encourage you to help fund his new EP so it can get released and go out into the world.
Clay's music is amazing, and is also heavy on thought when it comes to topics like God and church and love and mystery.  If you are in the Christian wilderness, or even find yourself there sometimes when you're in a church, I highly suggest this album.  Even if you listen to it and disagree with it, the music is beautiful and Clay's voice sounds like a mix between Fergie and Jesus. Here's one of the songs.