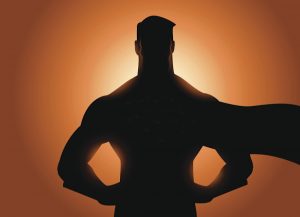 What do you think about the Christian and the hero.  Should Christians have non Christian heroes? As a young teenager, I had a ton of posters and magazines photos on my bedroom wall, ranging anywhere from Michael W Smith to Larry Bird to Mariah Carey, the latter of which frustrated my mother quite a bit.  But what can I say?  I had a vision of love.
Recently I've noticed a disturbing trend on our more visual, open bedroom walls, otherwise known as our social media pages:  It would seem we have developed a taste for 'heroes' who divide us as Christians.  I certainly have.  I tend to enjoy the likes of Elon Musk and Joe Rogan, so I share their tweets and youtube videos.  I do this because I'm somewhat of an independent thinker and voter.
Others with a more progressive bent might share the posts /tweets of  AOC or Alyssa Milano or Bernie Sanders.  Still others who have sworn allegiance to the gods of conservatism tend to have Ben Shapiro, Jordan Peterson, or Dan Crenshaw on their pages.
As time has gone on in this post Trump/post pandemic world we now live in, people have obviously strayed away from those who's bedroom walls they've disagreed with, causing a division amongst the Christian ranks, even casting judgment towards the other parties as to whether they are "really Christians or not".
All of this begs the question as to whether or not Christians should even be looking up to those who do not profess Christ in their everyday life, especially when those 'heroes' are so polarizing to other Christians.
Of course I am not asking whether or not we should be educating ourselves and growing in the area of general areas of world knowledge, but should we then look only to those examples and post only those particular world views?
After considering this question, I have a few thoughts about how Christianity connects with heroism:
 Our ultimate hero is Jesus.
This kind of feels like a Jesus juke, but it is vitally important that we remember this.  Jesus is now the King of the world, as opposed to Satan or governments or even great people.  It is in our best interests AND the best interest of others to remember this and act like it.  Paul says to Timothy in 1 Timothy 6, "I charge you in the presence of God, who gives life to all things, and of Christ Jesus…, to keep the commandment in stained and free from approach until the appearing of our Lord Jesus Christ, which he will display at the proper time-He who is blessed and only sovereign, the King of Kings and Lord of Lords."
One huge problem I see in the Christian world is the way that rock star pastors present themselves as heroes.  They make themselves model human beings instead of models of love as described in Phil. 2.   As a Christian, it is vital you remember that you do not follow a republican, independent or moderate or a sports team or pop star, but you follow the ultimate King.
2.  Our ultimate responsibility is love
Writing to the church in Colossians, Paul says, "Therefore, as God's chosen people, holy  and dearly loved, clothe yourself with compassion, kindness, humility, gentleness and patience.  bear with each other and forgive one another if any of you has a grievance with someone.  Forgive as the Lord forgave you.  And over all these virtues put on love, which binds them all together in perfect unity."  To have heroes is to love something dearly, and then to love what that hero does with that thing that you love.  We must be careful with the things we claim to love.  If we love ice cream but hate our fellow church member, we have a bigger issue.  We are called to love, and to do it well.  If we love something so much and don't love others who don't love that thing, we have an even bigger issue.
3.  Our ultimate prize when we love right is heroism.
You can be a hero too.  You can.  This is how Martin Luther King Jr. did it or Mother Theresa or Billy Graham.  They gave their lives so intensely to Jesus and to love, that they became heroes to others.  Instead of looking up to others all of the time, wouldn't it be better to be the hero.  All you have to do is give yourself to love and to the love of the King more specifically.  This is not easy, because typically we gravitate to making things about us and the things we like.  Christ calls us to love outwardly and to serve others.  Paul, while he was in prison, said this: "Do nothing out of selfish ambition or vain conceit. Rather, in humility value others above yourselves, not looking to your own interests but each of you to the interests of the others."
‭‭
Obviously I said nothing in this post about whether or not you should have heroes, but I pray that this will help you to consider which heroes you have and which you post.  Divisive heroes can be good for your ego, but they can also be hurtful to others should you rub a divisive person's posts or videos down others throats.  This of course is not the way of love.
But finally, make it your business to give love away and to eventually be someone else's hero!  Point people to Christ.  And enjoy the journey as you do it.