For the last year, We've been talking about the new novel we'll be publishing this spring called "Flat Earth"!   The story is finished, and is the novel is in the last stages of editing.  We think you'll love it!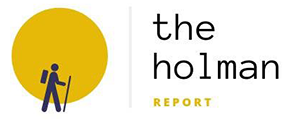 But today, we wanted to share with you a little surprise!
By June 1st, we will be publishing two more books you will enjoy.  The first one is the beginning of a series we'll be calling, "The Bible Bounce Adventures".  The first book is entitled, "The Angel in the Attic" about a brother and sister who find a portal to the ancient times of the Bible.  Along the way, our hope is that the Bible will come to life for kids in the 1st – 5th grades, and it will also be a great tool to help them learn to read.
The second book is a short book about starting a house church.  It gives practical advice on community, discipleship, and other important steps to starting a church that doesn't (and may never) have a building.  This project has been a year long "slow simmer" for us, and we think you'll really enjoy it and learn from it, whether you want to start a house church, an institutional church, or lead a small group.
If you're interested reading these books when they come out or gifting them to someone who you believe would love to read them, please sign up for the Holman report newsletter to the right of any page on the holman report.